200 Hours Yoga Teachers Training Course
14 January 2019, Monday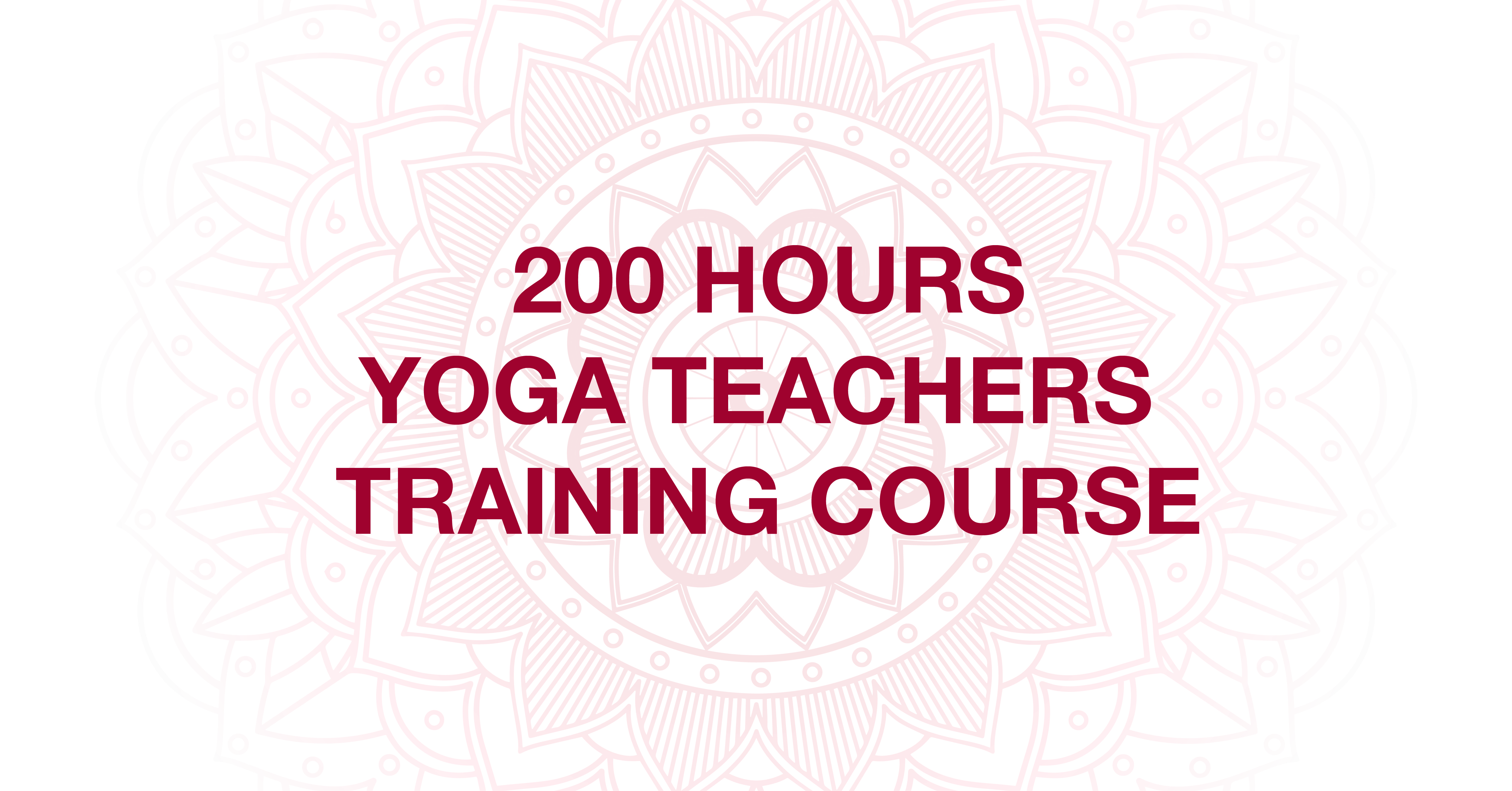 What to expect
This is a 200-hours comprehensive yoga teacher training certification course offered by Real Yoga and is registered and qualified with Yoga Alliance USA certification standards. This is a course for transformation, as well as developing a vast knowledge and skills in traditional and yet modern yoga philosophy and practices. The course shall guide the students on basic application and understanding of the Hatha yoga principles and practice, and guiding the students on the methodology in yoga teachings. The full course is conducted by Real Yoga's master teacher Saumik Bera. Upon successful completion of the course, students will be certified by Real Yoga as yoga teachers.
Uncover your potentiality
Increase your awareness of your body and mind
Refresh and rejuvenate your body and mind
Increase your physical strength and flexibility, mental well-being
Be inspired to become a better yoga teacher
Help you to develop your teaching skills and the confidence in teaching
Course Syllabus 
Part 1 | 150 hours
Philosophy – an introduction to the origins and history of Yoga including different types of yoga, an overview and understanding of the 8 limbs of yoga (from the Patanjali yoga sutras).
Sanskrit learning – learn the sanskrit names of asanas.
Meditation practice & teachings – a mindfulness practice to train our mind to stay focus, relax and positive, and learn the techniques in guiding students for a proper, effective and  therapeutic meditation process.
Pranayama practice & teachings – understand the importance of pranayama (breathing) in yoga practice, and how we can incorporate proper breathing techniques in the class.
Asana practice & teachings – learn and practice the basic asanas, how to move into these poses. Students will also learn how to observe the body during poses holding particularly on what to look for and observe the actions in the poses.
Kriya and Bandha practice & teachings – an introduction to various kriyas and bandha techniques, students will also get to practice these basic techniques during the course.
Adjustment & Alignment – learning and hands-on training on adjusting the students and aligning the body positioning of different body types in various yoga asanas covered in this course.
Human Anatomy & Physiology, understanding the human body anatomy, how different body types and structures of the body can affect in the yoga practice, students will be given a vast knowledge of the human anatomy for each and every asana covered in this course.
Teaching Methodology & Sequencing – there are many ways to sequence a yoga class, but how we can put a sequence that bring a positive vibration and connection between teacher and students, learn the creative methods in sequencing as well as to make your class different and wild.
Practical practice – during the course, students will start to learn to teach in small groups or in one whole class.
Assignments – students will be given in-class assignments, either individual or in groups, and a presentation of the assignment given.
Examination – practical and theory examinations will be held on the second last and last day of the course.
Part 2 | 50 hours
Practical Teachings, students will be given unto 50 hours of in-class teachings at Real Yoga studios (option of conducting or teaching own group classes is acceptable), within a period of 6 months after completing Part 1 of the course.
Report writing, students are required to submit a final teaching report within the 3 months of completing Part 2 of the course.
Faculty
Who is this course for?
This course is appropriate for serious students who would like to start teaching yoga or seeking a yoga career, as well as students who would like to deepen their own knowledge and personal practice. This course is also suitable for existing yoga teachers who want to upgrade their knowledge and teaching skills. You will gain a fullest and deepest understanding of the physical and spiritual side of y yoga that combines together to create an exceptional yoga teacher.
Course Dates & Venue
16th September 2022 to 23rd October 2022 (130 hours in-studio + 20 hours recorded materials + 50 hours practical teachings hours)
Studio location:
Real Yoga Academy studio located at 114 Lavender Street #06-78 CT Hub 2 Singapore 338729,
Training Schedule
Fridays – 6pm to 9pm
Saturdays – 8am to 7pm
Sundays – 8am to 6pm
Pre-requisite
We recommend a regular practice of 6 months is required
Course Fees (inclusive of 7% GST)
S$4,280 or 3950 RYC credits
Registration
Email us at ryacademy@realyoga.com.sg for any enquiries.
Testimonial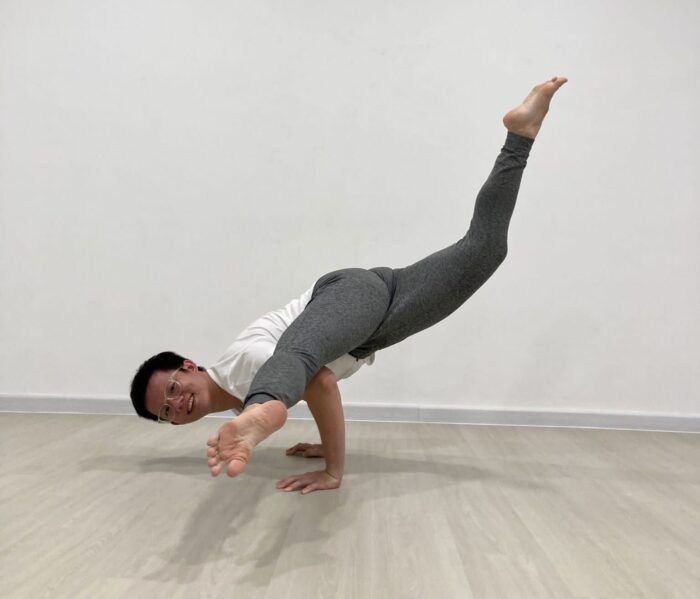 Ian Leong,
November 2021 graduate, Yoga Teacher
"Joining the yoga teacher training course, one would expect to learn the niches, tips and tricks of becoming a good yoga teacher. I was no different.
I went into the course expecting to learn proper asana alignment to adjust practitioners, dialogues and cues to guide students and deepening my self practice. I soon realized the YTTC was more than just that.
Master Saumik gave the students a safe place to share, learn and practice together. It was a course where new friendships, new memories and new experiences made the whole 150 hours of learning an unforgettable, once in a lifetime journey. Meeting like-minded individuals, I learnt that age, color, gender, size are no barrier when it comes to our love of practicing yoga.
Master Saumik created a positive and reflective environment where we could share anything from personal issues to anatomy questions with him and the class. He is also an 'ocean' of knowledge not only in yoga practice and postures but also in the human psyche, allowing us to learn so much more about ourselves which helps us in understanding what yoga teacher we would like to become. His constructive feedback throughout the course and our 50 Hrs of teaching allowed us to effectively recognise our blindspot and improve at an exponential rate.
For me the YTTC was more than just another course, it was a journey of self discovery. Many who are planning to attend a YTC want to become good yoga teachers. I believe that under Master Saumik, he paves the stepping stones for us to become great yoga teachers."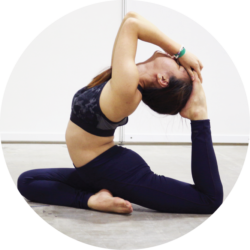 Mindy,
May 2019 graduate, Yoga Teacher
"I attended the YTTC in May 2019, and I have definitely gained lots of knowledge and experience through this course. The most interesting part is where we are able to learn different types of body doing doing types of asanas. Learning process have always been memorable as the learning atmosphere is always filled with laughter. Besides gaining Yoga-related knowledge, I also learnt more about myself, a huge reflection on my personality. I would like to thank Master Saumik, for being so professional, being able to guide all of us individually based on our weakness and strengths. Thank you for passing down your knowledge, encouraging and planting positive vibes to us daily. Highly recommended to Yogis to attend YTTC by Master Saumik (:!"