Yoga From The Heart
Our journey to advocate Yoga in Singapore started in 2008, with the idea of practicing and teaching "Yoga From The Heart". This axiom guides all our teachers and staff who are passionate and sincere in bringing authentic Yoga to you. We also believe in caring for our members' Quality of Life, and not just their Yoga Practice. Which is why our teachers and staff know most of our members by name, creating a bond and a 2nd home for their practice.
To us, Yoga is not just a trend, but an essential part of life, which is why we developed our very own take of the 4 Pillars so that anyone can Yoga at Real Yoga.
4 Pillars of Yoga
As Yoga practitioners, we learn to listen to our bodies, understand what they need, and choose our practice accordingly. A dogmatic approach to yoga, believing in only one style, yoga class or yoga type, is not healthy. We are all  different; we all have our own stresses, injuries and lifestyle pressures. Real Yoga offers over 40 different yoga classes to suit every need and lifestyle.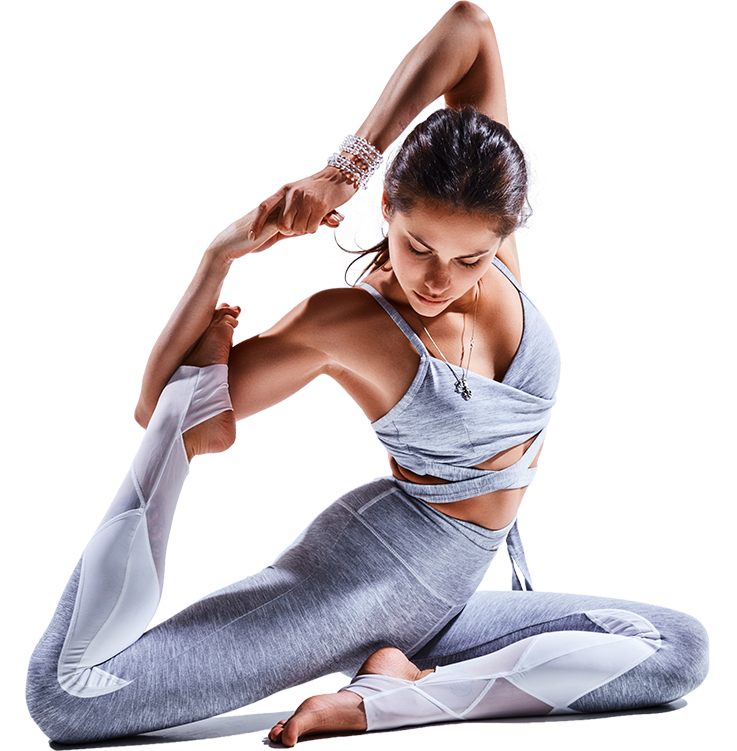 Breathe!
Our breath and emotions are connection in a feedback loop. Yoga brings awareness and control to our breath patterns, allowing us to notice when our emotions are affecting our breath, and using the breath to calm our emotions. Always remember to inhale and exhale into the pose to avoid injuries!
Energise your full body
Yoga is a full-body workout, targeting all the muscles of the body with both static holds and dynamic movement. You're supporting your own body weight, building functional strength in areas where you really need it. Why spot-train at the gym when you can train your entire body to build strength and stamina!
Relief Your Stress
Yoga reduces perceived stress and anxiety, which in turn reduces the physical effects of stress on the body. By encouraging relaxation, yoga helps to lower the levels of the stress hormones such as cortisol. Related benefits include lowering blood pressure and heart rate, improving digestion and boosting the immune system.
Weight Management
Yoga is exercise, and you do burn calories doing yoga. But even less vigorous styles of yoga can help you control your weight by reducing stress, bringing mindfulness to your eating habits, and providing a heightened sense of well-being and self-esteem. Challenge yourself to high intensity classes such as ABT (Abs, Butt, Thigh), Hatha M & Hot Slimming classes!
BOOK YOUR YOGA MAT
EFFORTLESSLY.
Book your classes online by downloading the 'Real Yoga' App free on the APP STORE or GOOGLE PLAY.
View our schedule, book your classes or stay up to date with latest yoga information all on your mobile!