200 HOURS YOGA TEACHERS TRAINING COURSE WITH MASTER SAUMIK
22 December 2020, Tuesday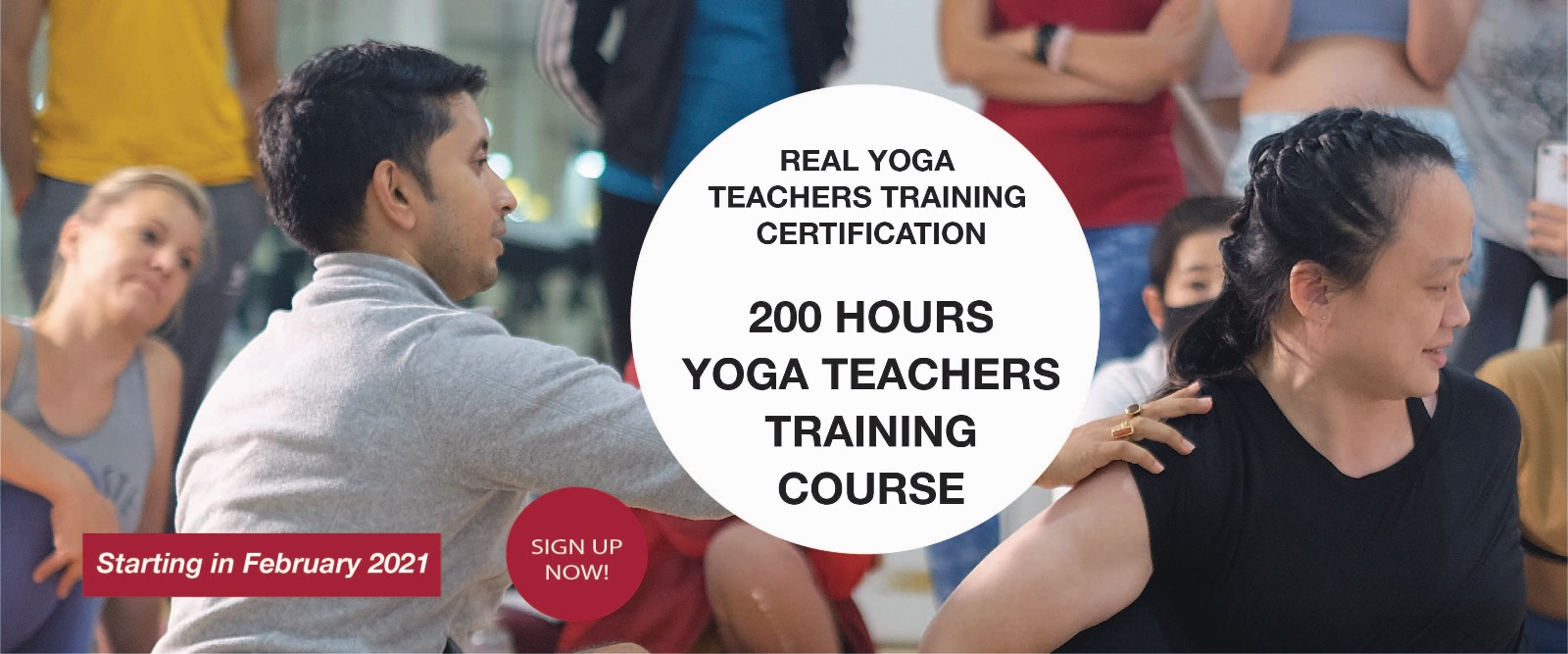 A 200-hours comprehensive yoga teacher training certification course offered by Real Yoga
that is registered and qualified in accordance with Yoga Alliance USA certification standards.
This is a course for transformation, as well as developing a vast knowledge and skills in
traditional yet modern yoga philosophy and practices. The course shall guide the students
on the basic application and understanding of the Hatha yoga principles and practice while
guiding the students on the methodology in yoga teachings.
The full course is conducted by Real Yoga's Master Teacher Saumik Bera. Upon successful
completion of the course students will be certified by Real Yoga as a qualified yoga teacher.
What to expect
Uncover your potentiality
Increase your awareness of your body and mind
Refresh and rejuvenate your body and mind
Increase your physical strength and flexibility, mental well-being
Be inspired to become a better yoga teacher
Help you to develop your teaching skills and the confidence in teaching
Course syllabus 
Part 1 | 150 hours
Practical learning and teaching in Pranayama, Bandha, Kriya, and Asana.
Teaching Methodology and Sequencing.
Sanskrit learning.
Philosophy.
Adjustment and Alignment; learning and hands-on training on adjusting the students and aligning
the body positioning of different body types in various yoga asanas covered in this course.
Human Anatomy & Physiology – understand the human body anatomy, how different body types
and structures of the body can affect in the yoga practice, students will be given a vast knowledge
of the human anatomy for each and every yoga asana covered in this course.
(Practical and theory examination will be held on the last day of the course.)
Part 2 | 50 hours
Practical training; students will be given up to 50 hours of in-class training, taught at Real Yoga studios (option of
conducting or teaching own group yoga classes is acceptable), within a period of 6 months after completing Part 1 of the course.
*Students are required to submit a final teaching report within the 3 months of completing Part 2 of the course.
Faculty
Who is this course for?
For regular yoga practitioners who want to deepen their knowledge in their personal practice and
learn new skills.
For regular yoga practitioners who want to teach yoga or become a yoga teacher.
For existing yoga teachers who want to upgrade their knowledge and teaching skills.
Pre-requisite
Minimum 6 months of regular practice.
Courses and Dates
We are conducting 2 batches in this upcoming course, a full-time 15 days course starting from 18th February 2021 to 4th March 2021, and a part-time weekend course starting 5th March 2021 to 18th April 2021.
Offline & online (via Zoom) options are available.
Offline Venue
Real Yoga Academy
CT Hub 2  114 Lavender Street  #06-78  Singapore 338729
Course Fees (inclusive of 7% GST)
Offline – S$3,745 (S$3,531 early bird price for first 15 sign-ups)
Online – $2,140
Note: Payment made is non-refundable and non-transferable, with the exception of special circumstances.
Registration
Registration is now opened at https://form.JotForm.com/203392016667456. For more information, email ryacademy@realyoga.com.sg
Cancellation & Refund Policy
We seek your cooperation and kind understanding of our cancellation policy.
To ensure a fair and systematic allocation of slots, all workshops are strictly non-refundable upon confirmed registration.
In the event that you are unable to attend your pre-registered workshop for any reason, kindly call or email Real Yoga as soon as possible so that your place may be offered to someone else.
Under special circumstances with valid reasons, you must, in order to receive a full refund (not inclusive of a 5% admin fee), notify Real Yoga at least 7 working days prior to the workshop. A 25% cancellation fee will be imposed for cancellations made 48 hours prior to the workshops. Unfortunately, cancellations made less than 48 hours prior to the workshop will not be eligible for refunds.
Alternatively, you may be able to transfer the payment to an alternative workshop. This is offered at the discretion of Real Yoga's management. In the event that a transfer is agreed upon between both parties, it is understood that no further refunds or transfers will be permitted.
Should a workshop gets cancelled by Real Yoga, you will receive a full refund of the workshop fee (not inclusive of a 5% admin fee).
Real Yoga will not be responsible for any form of unforeseen circumstances that unable the participants from attending the registered retreat.
We strongly recommend that you attend the scheduled number of sessions once you have committed to the course/workshop/retreat to get the most out of the programme.
Testimonial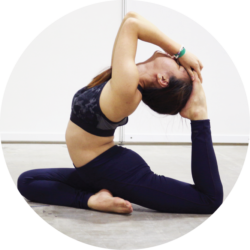 Mindy,
May 2019 YTTC Participant
"I attended the YTTC in May 2019, and I have definitely gained lots of knowledge and experience through this course. The most interesting part is where we are able to learn different types of the body doing types of asanas. The learning process has always been as memorable as the learning atmosphere is always filled with laughter. Besides gaining Yoga-related knowledge, I also learned more about myself, a huge reflection on my personality. I would like to thank Master Saumik, for being so professional, being able to guide all of us individually based on our weaknesses and strengths. Thank you for passing down your knowledge, encouraging and planting positive vibes to us daily. Highly recommended to Yogis to attend YTTC by Master Saumik (:!"
Email ryacademy@realyoga.com.sg for more information or any inquiries.