50 Hours Yoga Therapy Course
13 January 2020, Monday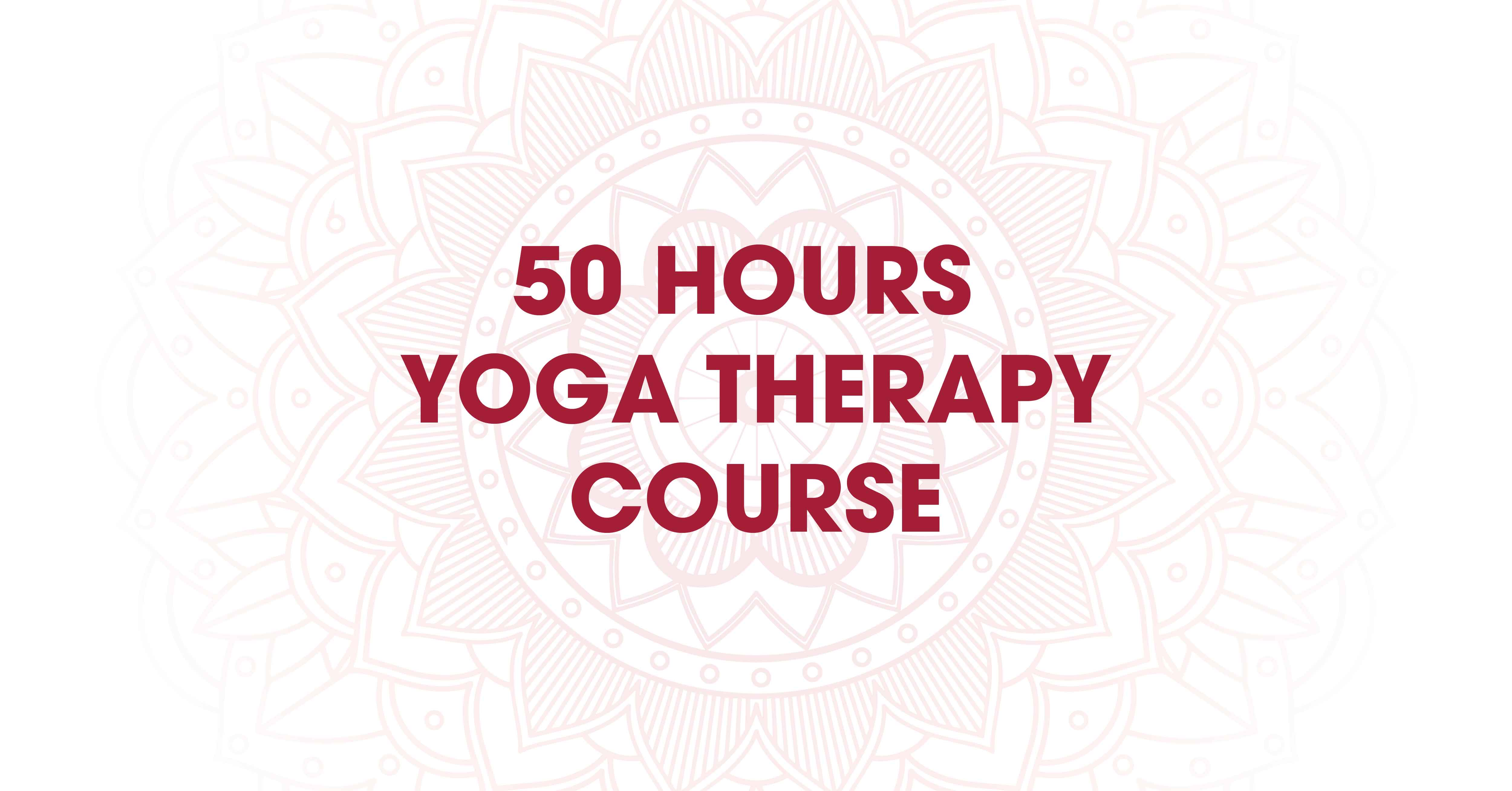 Course Outline
This course will be anatomical and physiological structured, based on trainer's years of experience, with application onto the body engineering aspects to cure the pains. The course will give the participants a vast technical knowledge of human body mechanism in relations to common pains such as slipped disc, sciatica, scoliosis, disc degeneration, knee pain, shoulder pain, and many more. We will understand the origins and insertion points of various muscles that are associated with such paints and the techniques to cure these pains.
Who Should Attend
This course is for all yoga teachers including personal training teachers and regular practitioners who want to learn or cure their body pains through yoga practices
Venue
RYA @ Centrepoint
Capacity
Min 10, Max 20 participants
Faculty
2020 Course Schedule
Dates
17th to 19th July 2020, 24th to 26th July 2020
(Fridays, Saturdays and Sundays)
Time
Friday : 4pm to 9pm
Saturday & Sunday : 8am to 12pm, 1pm to 7pm
Sunday : 9am to 1pm, 2pm to 5pm
Price
$1,284 including 7% GST
To Pay Online
CANCELLATION & REFUND POLICY
We seek your cooperation and kind understanding of our cancellation policy.
To ensure a fair and systematic allocation of slots, all courses are strictly non-refundable upon confirmed registration.
In the event that you are unable to attend for any reason, kindly call or email Real Yoga Academy as soon as possible so that your place may be offered to someone else.
Under special circumstances with valid reasons, you must, in order to receive a full refund (not inclusive of a 5% admin fee), notify Real Yoga Academy at least 7 working days prior to the date of the course. A 25% cancellation fee will be imposed for cancellations made 48 hours prior to the courses. Unfortunately, cancellations made less than 48 hours prior to the courses will not be eligible for refunds.
Alternatively, you may be able to transfer the payment to a different course. This is offered at the discretion of Real Yoga Academy's management. In the event that a transfer is agreed between both parties, it is understood that no further refunds or transfers will be permitted.
Should a course get cancelled by Real Yoga Academy, you will receive a full refund of the courses fee (not inclusive of a 5% admin fee).
Real Yoga Academy will not be responsible for any form of unforeseen circumstances that unable the participants from attending the registered courses.
We strongly recommend that you attend the scheduled number of sessions once you have committed to the course/courses/courses to get the most out of the programme.
Please complete this Course Registration Form. You may also register
and submit the form at any of our reception counters.
For enquiry, please email to ryacademy@realyoga.com.sg