HANDSTAND WORKSHOPS With Andrii Bondarenko
24 April 2019, Wednesday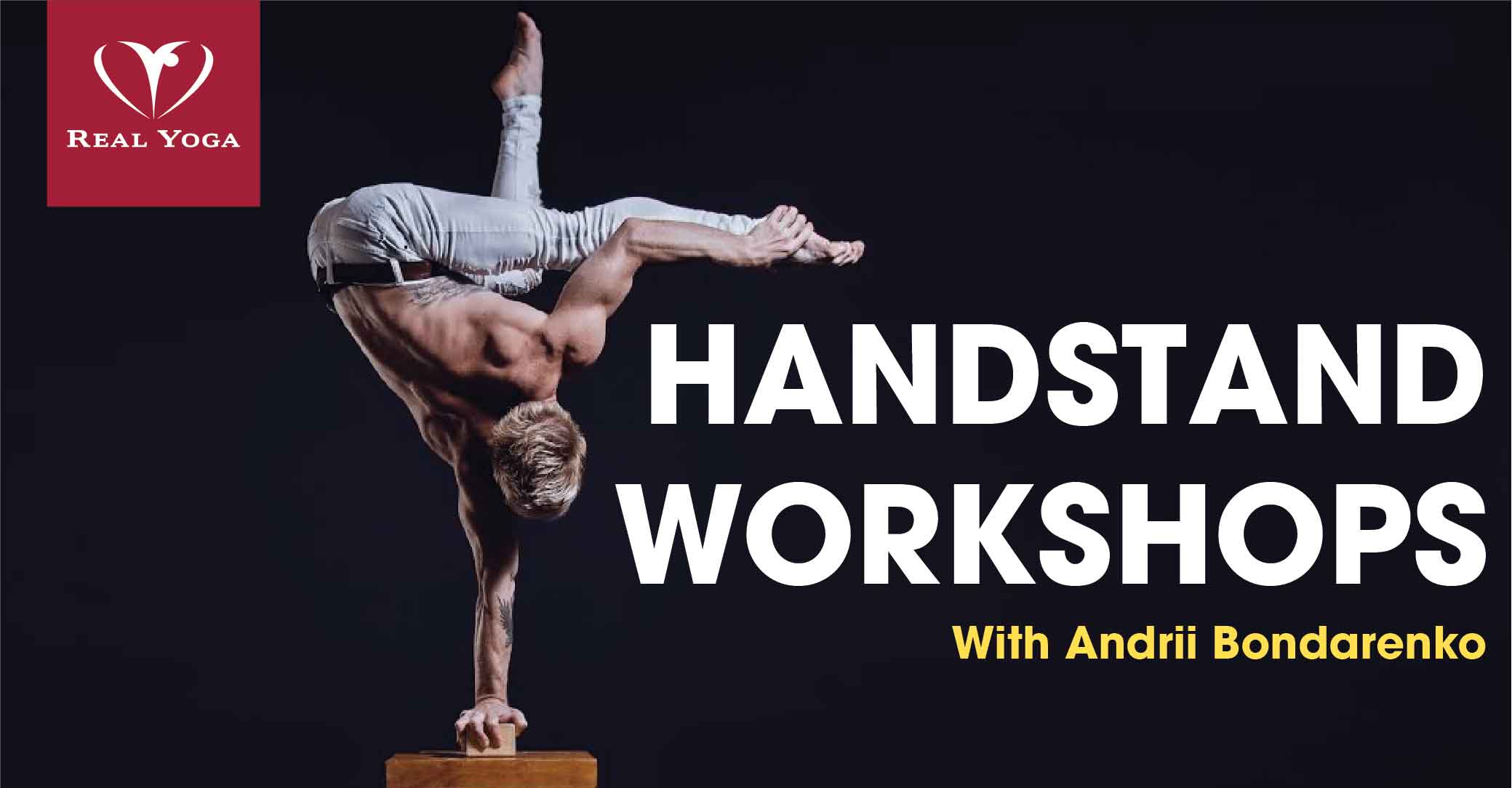 See the world upside down with Andrii Bondarenko, world champion in sport acrobatics and professional handbalancer!
This special workshop is designed to help you to build strength, coordination, balance and will focus on the Static Handstand and its foundation. You will also learn about other various Inverted Balances as well.
Suitable for all levels!
Date
13th and 14th July 2019
Venue
Real Yoga @ Centrepoint
Schedule
Level 1 – 13th July 2019, 10am to 12.30pm
Level 2 – 14th July 2019, 9.30am to 11.30am
Prices
Members – $75 for one workshop, $120 for both workshops
Non-members – $85 for one workshop, $135 for both workshops
This workshop will train circus-style handstand techniques and alignments.
Limited seats only!
Register now to secure your mats!
*Prices are inclusive of 7% GST
To Pay Online
To Register
Head down to any of our clubs or email us at marketing@realyoga.com.sg.