BFF Special 20% OFF
31 May 2023, Wednesday
Welcome to our Best Friends Forever Package!
Are you ready to embark on an incredible journey towards wellness with your closest friend? We are excited to introduce our exclusive offer that will not only strengthen your bond but also boost your overall well-being.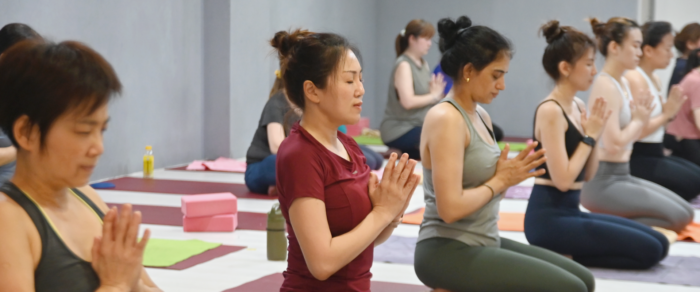 Introducing our 12 Months Unlimited Access Yoga Pass Package – a gateway to unlimited possibilities for your mind, body, and soul. And the best part? If you bring along your best friend, you both will be rewarded with amazing benefits!
Here's what you can expect with our Best Friends Forever Package:
20% off for both: By joining forces, you and your best friend will enjoy a fantastic 20% discount on our 12 Months Unlimited Access Yoga Pass Package. This means more savings for you both while experiencing the transformative power of yoga.
1 Extra Free Month: As a token of appreciation for choosing our Best Friends Forever Package, we are thrilled to offer you and your friend an additional month absolutely free. That's right – an entire month of unlimited yoga classes to deepen your practice and strengthen your friendship.
Unlimited Access to All Classes: With our 12 Months Unlimited Access Yoga Pass, you'll have the freedom to attend any and all of our yoga classes. Whether you prefer Vinyasa, Hatha, Restorative, or Power Yoga, we have a diverse range of classes to suit your needs and preferences.
Expert Instructors: Our passionate and experienced yoga instructors are dedicated to guiding you and your friend through each session, ensuring you both receive the utmost care and attention. Their expertise will help you advance your practice and achieve your wellness goals.
Welcoming Community: Joining our Best Friends Forever Package means becoming a part of a warm and inclusive community. Connect with like-minded individuals, make new friends, and inspire each other on your wellness journey.
Don't miss out on this incredible opportunity to share the gift of yoga with your best friend. Take advantage of our Best Friends Forever Package today and embark on a transformative and empowering experience together!
To avail of this offer, please submit your enquiry below and both of you will get a FREE trial.
Start your journey to wellness with your best friend by your side.