Love For Life, 3 months Self-Love program with Master Saumik
25 September 2020, Friday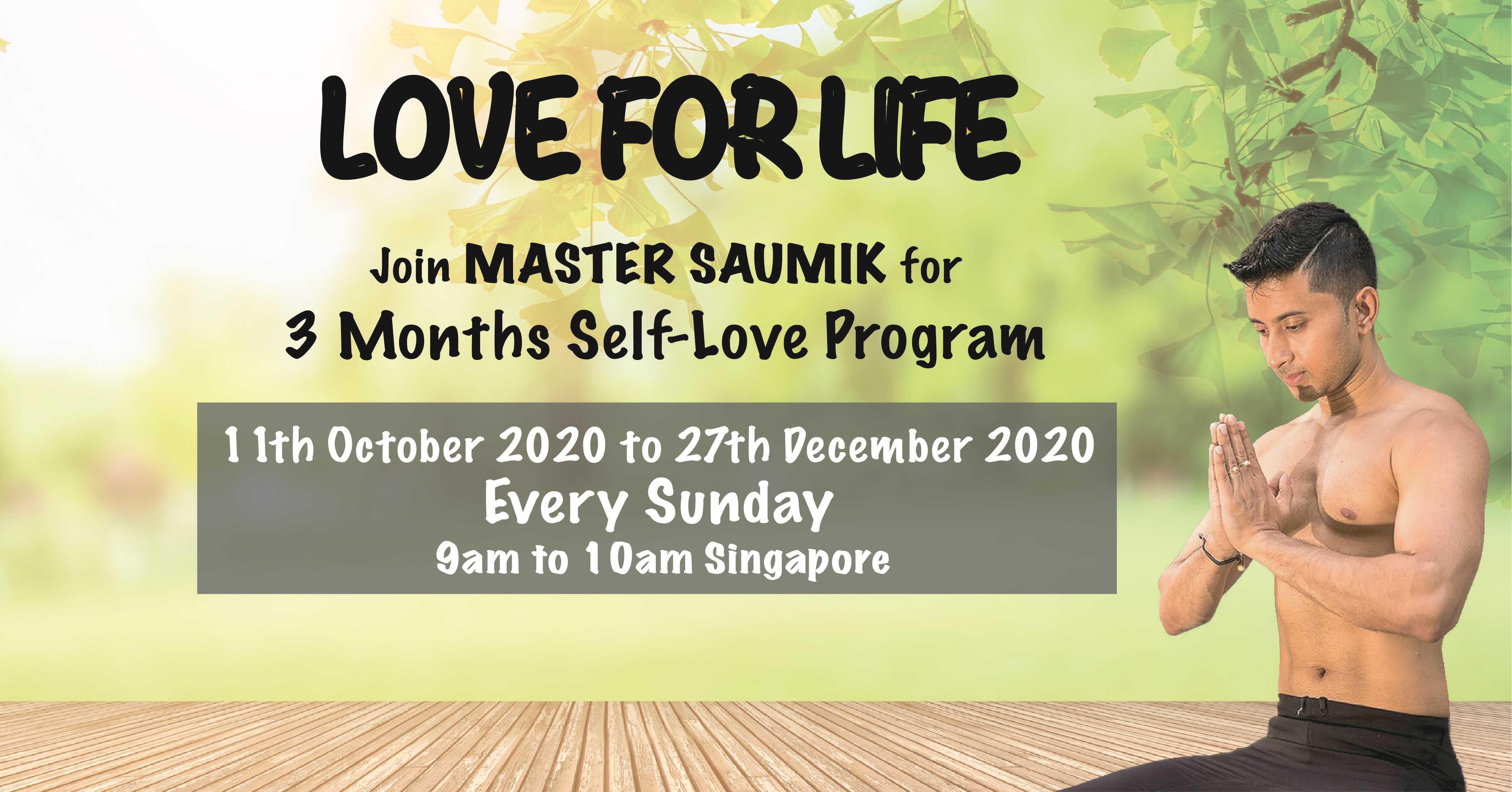 In times of the Coronavirus pandemic, it is important for us to remember that even in these stressful times, we need to take time and care for ourselves.
With this in mind, Master Saumik has created a 3-month Self-Love program to help anyone who needs to heal and recover mentally and physically.
Titled "Love For Life", this program is absolutely free for anyone who wants to learn to love yourself, through a better understanding of your vulnerabilities as well as your strengths and achievements.
Let us help you to heal, visit https://bit.ly/367tKoa to sign up now!