RY Mount Faber 3 Classes at $59
26 July 2023, Wednesday
Embrace the Journey of Yoga at SAFRA Mount Faber
Welcome to brand-new Real Yoga Studio at SAFRA Mount Faber! We are thrilled to celebrate our grand opening with an exclusive offer that allows you to embark on a transformative yoga journey at an incredible price.
LIMITED TIME OFFER: 3 Yoga Classes for ONLY $59! *
Take advantage of our special promotion and experience the benefits of yoga with three classes for just $59 (Usual Price $135). This exceptional offer is designed to help you discover the joy and serenity that yoga brings to your mind, body, and soul.
***Every SAFRA Member is entitled to 1 FREE Class monthly. Follow user guide here to redeem your free pass.
Why Choose Our Studio?
Expert Instructors: Our experienced instructors are passionate about guiding you on your yoga journey, ensuring each class is a transformative and enriching experience.
Diverse Class Offerings: Whether you're a beginner or an experienced yogi, we offer a wide range of classes suitable for all levels and interests. From Vinyasa Flow to Hatha Yoga and more, you'll find the perfect class for you. Click here to check Class Schedule
Welcoming Community: Join our warm and supportive community of like-minded individuals who share a common passion for wellness and self-discovery.
How to Get Started:
Follow user guide on Real Yoga Application here to create an account.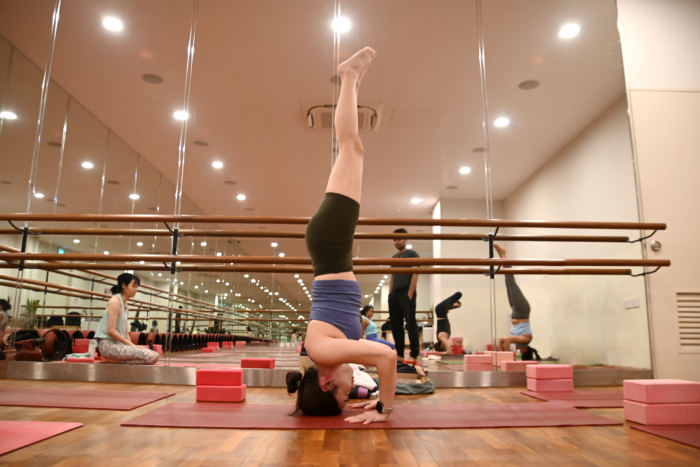 Come Join Us:
We invite you to be a part of our vibrant yoga community and experience the positive impact it can have on your life. Don't miss out on this limited-time offer – start your yoga journey with us at SAFRA Mount Faber today!
For any inquiries or assistance, feel free to contact us at marketing@realyoga.com.sg
Namaste.
*Terms & Conditions:
This promotion is not valid for repeat purchases.
The promotion ends on 30th October 2023. All bookings and payments must be completed by this date to qualify for the offer.
The 3 classes purchased under this promotion are valid for a period of 14 days from the date of the first class attended. All classes must be utilized within this validity period, and no extensions will be granted.
---
Guides to Join SAFRA Mount Faber Learn More
200 Hours Yoga Teachers Training Course Learn More