Class is LIMITED! Sign up now before it fills up.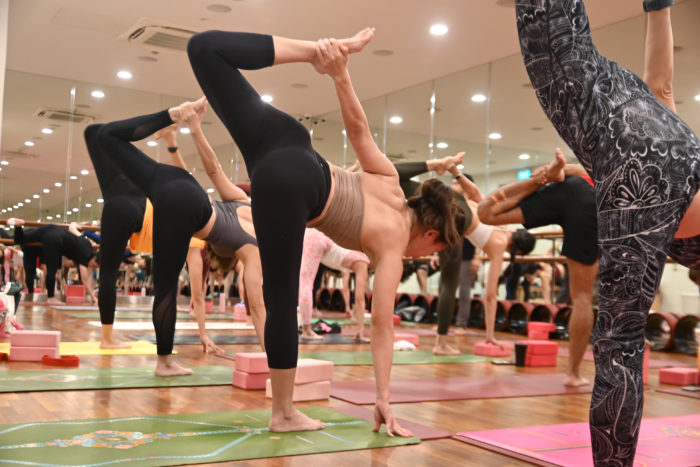 Here's a step-by-step guide to help you redeem your monthly 1 free class:
Before you begin, please make sure you have already created an account on the Real Yoga Application. Your registered email on the app should match the email you provide during the redemption process.

Step 1: Google Form Submission
Submit Google Form here to sign up for the package. Fill out the form with the necessary information required to identify your SAFRA membership status.

Step 2: Verification Process:
After submitting the Google Form, allow 2-3 working days for our staff to verify your SAFRA membership status. Once your membership is confirmed, you will receive confirmation from us via the email address you provided on the Google Form.

Step 3: Enjoy Your Monthly Free Pass
Once your SAFRA membership is confirmed, your monthly 1 free pass will be automatically credited to your Real Yoga account.
Log in to your Real Yoga Application using your credentials. Browse the available classes and select the one that resonates with you. Book your class effortlessly and enjoy your monthly free pass for an invigorating yoga experience!
Grand Opening Special Offers: 3 classes at $59 only! Learn more
We're thrilled to have you on board and look forward to sharing the transformative power of yoga with you. If you encounter any questions or require assistance, feel free to reach out to our support team at marketing@realyoga.com.sg
Discover wellness, embrace tranquility, and elevate your practice with Real Yoga.
Click here to check Class Schedule
Namaste!
---
Guides to create new RY Account: Real Yoga SAFRA Mount Faber Learn More

Mount Faber Grand Opening: 3 classes at $59 Learn More

Real Yoga Premium: Your Gateway to Exclusive Wellness Learn More

Rebranding: Embrace the Evolution of Real Yoga Learn More