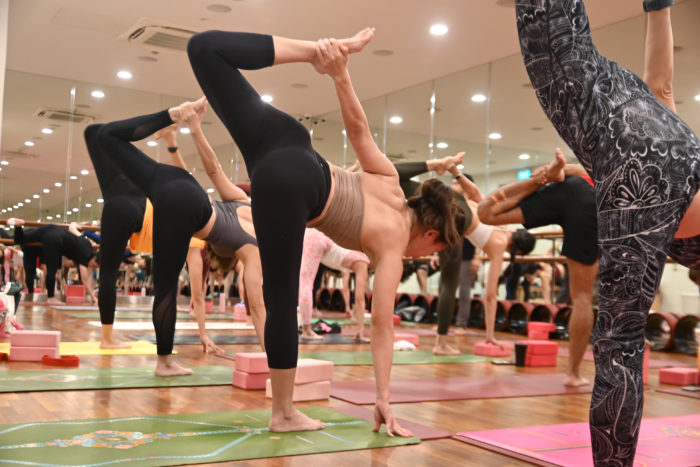 Welcome, SAFRA active members, to an exclusive opportunity to purchase session passes at a special rate just for you at SAFRA Mount Faber! Follow these steps to avail the benefits:

Step 1: Google Form Submission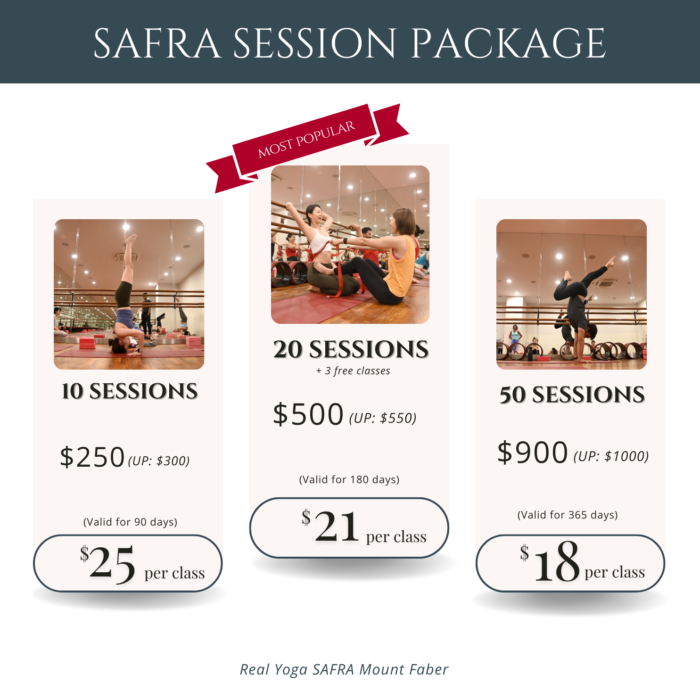 Submit Google Form here to choose your preferred package from the options provided. Fill out the form with the necessary information required to identify your SAFRA membership status.

Step 2: Verification Process:
After submitting the Google Form, allow 1-2 working days for our staff to verify your SAFRA membership status. Upon verification, our consultant will reach out to you using your preferred contact option.
Our consultant will guide you through the checkout and payment process to complete your purchase.

Step 3: Book Your Class
After your purchase is successfully completed, you may log in to your Real Yoga Application.
Explore the available classes at SAFRA Mount Faber. Choose your desired class and easily book your session to embark on a rejuvenating yoga experience!
Grand Opening Special Offers: 3 classes at $59 only! Learn more
We're thrilled to have you on board and look forward to sharing the transformative power of yoga with you. If you encounter any questions or require assistance, feel free to reach out to our support team at marketing@realyoga.com.sg
Discover wellness, embrace tranquility, and elevate your practice with Real Yoga.
Namaste!
---
Guides to create new RY Account: Real Yoga SAFRA Mount Faber Learn More

Mount Faber Grand Opening: 3 classes at $59 Learn More

Real Yoga Premium: Your Gateway to Exclusive Wellness Learn More

Rebranding: Embrace the Evolution of Real Yoga Learn More