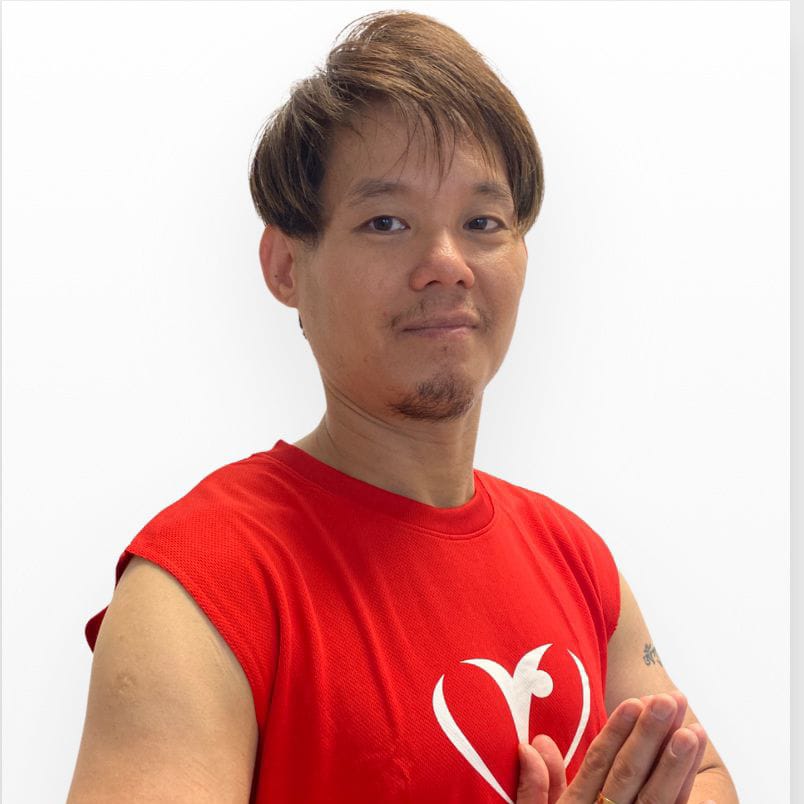 Since 2002, I have started my journey in Yogasana practice. From a dragon-boater and fitness background, I always feel that yoga practice is a higher level practice for the body and mind. What matters most is the breath.
In 2013, I travelled to Vietnam for my first YTTC to understand a bit more beyond the physical part of Yogasanas. From there, I attended YTTCs in India and workshops to further see the buffet of styles from different masters and instructors. Although I taught mainly in Fitness Centres in the past, the integrity of Yoga practices is never compromised.
Personally, practicing yoga postures is a game. A game where you step into the mat to realign your energy and understanding your strength while embracing your limitations. It's a game of Vairagya; going beyond your likes and dislikes.
Along my yoga journey, I have met masters and instructors whom unreservingly impart their knowledge and experiences to me. Especially for Master Saumik. He gave me a new introspection of what actually Yoga Therapy is in his years of experience, which highly boost my confident in giving top quality personal training to members.
My class is grounded in Healing and Yoga Philosophy. Healing itself may take quite a while and can be an unpleasant experience at times. However, when healing is completed. The effort is all worthwhile. Within a class, you may find yourself exploring different techniques, both classic and modern. So it's beneficial to have a mind like the flow of water that can conform to any space.
Qualification & Achievements
What I Love About Teaching Yoga