We offer short-term and long-term membership options with price plans to cater to the needs of all our Yoga practitioners.
At Real Yoga, we believe that anyone can Yoga, and we only impart Yoga From The Heart.
Allow Real Yoga to care for your Quality of Life, as well as your Yoga Practice.
Our teachers build long-term relationships with members to guide them along their Yoga Journey, with Yoga from the Heart.
Purchase A Pass Now!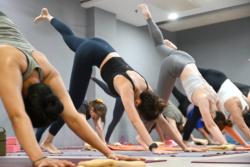 Purchase the Course
First Timer Introductory 50% OFFER Learn more
Real Yoga Mount Faber Only | Purchase
Session Passes
Try before you commit? Class for trial pass holder is limited, sign up before it fills up!