7D6N Kashmir and Taj Mahal Yoga Retreat with Master Saumik
1 November 2023, Wednesday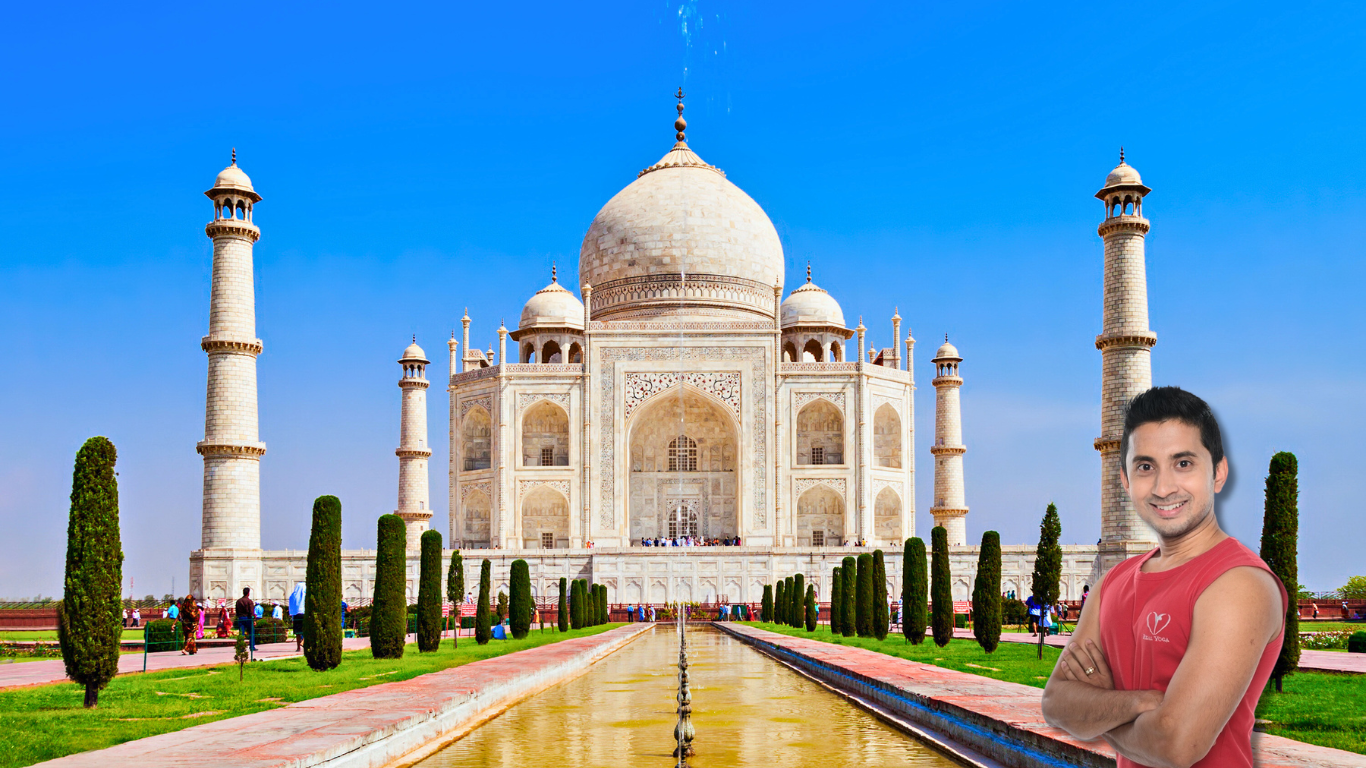 Discover the Serenity of Kashmir and the Grandeur of the Taj Mahal with Our Yoga Retreat
Introduction
Nestled amidst the pristine Himalayan ranges, picturesque landscapes, and exquisite architectural marvels, our 7-day, 6-night Yoga Retreat offers a unique journey through two of India's most captivating destinations: Kashmir and the Taj Mahal. This rejuvenating retreat, led by our instructor, Master Saumik, invites you to explore the tranquil beauty of Kashmir and bask in the grandeur of the Taj Mahal while deepening your yoga practice.
Overview
Date: 1st-7th March 2024
Price Single Stay: S$ 3,500 | Twin Share: S$ 2,700
Destination
Kashmir: Revel in the untouched beauty of 'Paradise on Earth' with serene lakes, lush gardens, and an abundance of nature.
Taj Mahal: Witness the epitome of love and architectural brilliance in Agra
Lead Instructor: Master Saumik
Yoga Sessions: Enjoy daily yoga and meditation sessions tailored for all levels.
Price INCLUDES
1. Daily 3 meals
2. Daily yoga class
3. Room with full props
4. Yoga workshop
5. Airport transport
6. Local tour guide & all tickets
***Flight ticket is excluded
Retreat Highlights:
Kashmir Bliss: Explore Dal Lake, the Mughal Gardens, and the charming town of Pahalgam.
Sunrise at the Taj: Awe-inspiring sunrise visit to the Taj Mahal, capturing its beauty at its finest moment.
Yoga in Serenity: Practice yoga amidst the lush meadows and serene waters of Kashmir.
Cultural Immersion: Engage in local cultural experiences, including traditional Kashmiri meals.
Inner Harmony: Gain insights into mindfulness and meditation techniques with Master Saumik.
Benefits of the Retreat:
Holistic Wellbeing: Find harmony in mind, body, and spirit.
Cultural Appreciation: Immerse yourself in the rich tapestry of Indian culture.
Nature's Embrace: Connect with nature in the breathtaking landscapes of Kashmir.
Personal Growth: Cultivate self-awareness, resilience, and inner peace.
Lifetime Memories: Create lasting memories and friendships./li>
Who Should Attend:
This retreat is open to yoga enthusiasts of all levels, from beginners seeking holistic wellbeing to experienced practitioners looking to deepen their practice. It's also ideal for travelers who wish to explore the cultural heritage of Kashmir and witness the majestic Taj Mahal.
Retreat Itinerary
Flight Details
1st March Departure: Singapore -> Delhi
Singapore Airline SQ406
Depart from Singapore Changi Airport at SIN 16:25
——-> Arrive Indira Gandhi International Airport at DEL 20:00
3rd March Departure: Delhi -> Srinagar
IndiGo Airline 6E 2356
Depart from Indira Gandhi International Airport at 09:35
——-> Arrive Srinagar International Airport at 11:05

7th March Return: Srinagar -> Delhi
IndiGo Airline 6E 2197
Depart from Srinagar International Airport at 17:25
——-> Arrive Indira Gandhi International Airport at 19:00
7th March Return: Delhi -> Singapore
Singapore Airline SQ403
Depart from Indira Gandhi International Airport at DEL 21:50 (7th March)
——-> Arrive Singapore Changi Airport at SIN 06:00 (8th March)
How to sign up?
1: Submit Registration Form Online
Complete the online form. Please note that submitting the form does not guarantee your reservation.
2: Payment Process
Our dedicated representative will reach out to you via WhatsApp to guide you through the payment procedure.
3: Booking Confirmation
Once payment is received, your reservation will be confirmed, and digital payment receipt will be sent to your email.
4: Online Visa Application
Click HERE to begin your online visa application. It is advisable not to purchase flight tickets until your passport with the visa is received.
5: Flight Ticket Purchase
After securing your visa, proceed to book your flight ticket.
6: Retreat Preparation/strong>
Following confirmation, you will be added to a dedicated WhatsApp group in mid-February 2024, where you can connect with fellow participants and receive important updates for the upcoming retreat.
---
FAQ
1. My spouse/family member will come with me but he/she won't join the excursions, what is the price charge for him/her?
Your spouse/family will be charged at same price.
2. What's included in the price?
Daily 3 meals
Daily yoga class
Room with full props
Yoga workshop
Airport transport
Local tour guide & all tickets
3. If I only have 1 person to join, can I purchase the twin room package?
Yes. We will try to get you a roommate.
4. Can I choose a different flight fora the retreat, or do I have to take the attached flight?
All participants are expected to use the designated flight. This is necessary because we'll need to make a smooth transition to our final destination from Delhi.

5. Could it be possible for me to select the type of room if I opt for the twin share package?
Currently, participants can only select between a single or twin share room. The room type is still pending confirmation.

Should you need any assistance or have any questions regarding travel, feel free to reach out to our team. We're here to support you every step of the way!