Introducing Real Yoga Premium at Raffles City #03-02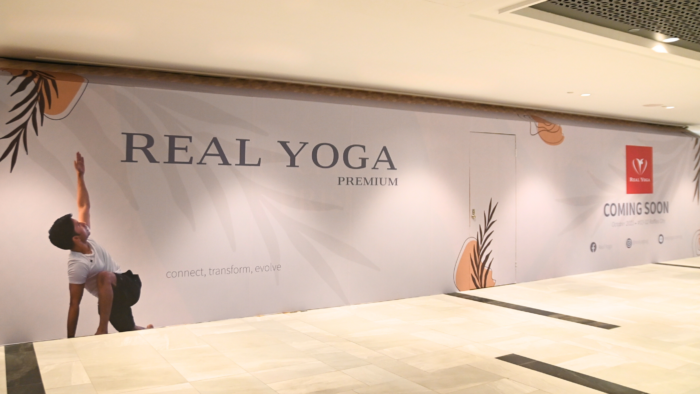 We are thrilled to unveil an extraordinary addition to the Real Yoga family – Real Yoga Premium, nestled in the heart of the city at Raffles City #03-02. As we continue our rebranding journey, we're excited to introduce this premium oasis that takes your yoga experience to new heights.
Elevate Your Wellness Experience
Real Yoga Premium is a testament to our commitment to offering unparalleled wellness journeys. This carefully curated space is designed to cater to those seeking an exclusive haven of luxury, tranquility, and personalized attention. Set against the backdrop of Raffles City's iconic location, this studio embodies opulence and serenity.
Understanding Our Unique Approach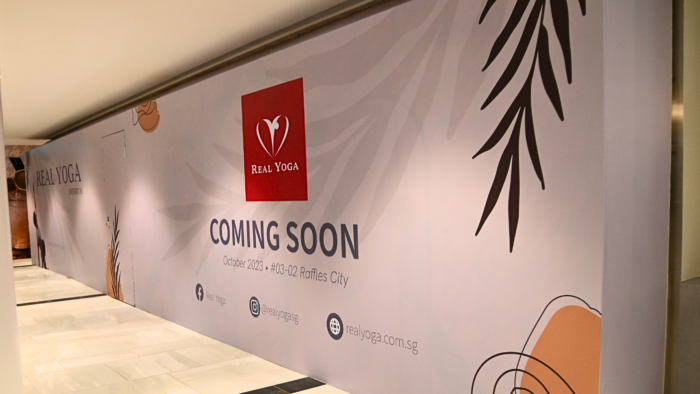 We understand that you, our valued members, are curious about the differences between our studios. Real Yoga's expansion into Real Yoga Premium is a strategic move to offer an elevated experience, accessible to all but catering to those who seek a truly premium atmosphere. We want to clarify the distinction between our outlets to ensure your expectations are aligned.
Our Evolution – Ensuring Accessibility
Our journey from Real Yoga Flagship to Real Yoga Express and now to Real Yoga Premium is rooted in a vision of accessibility. Our goal is to make yoga as easy to access as a convenience store, available islandwide for everyone. With Real Yoga, you can practice yoga regardless of where you stay in Singapore.
Real Yoga Premium – An Investment Perspective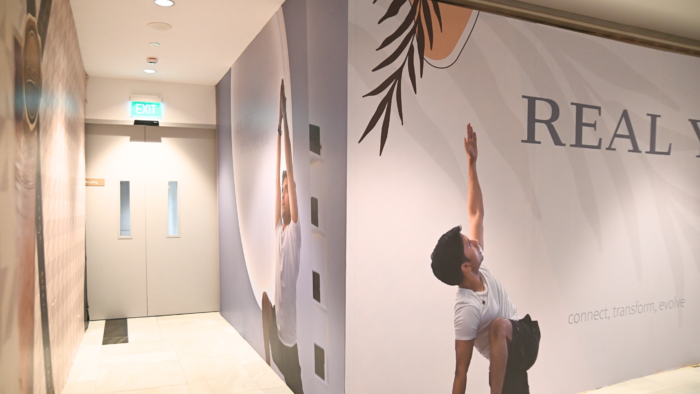 As we introduce Real Yoga Premium, we want to transparently share that it's an exciting venture brought to you in collaboration with an esteemed Indonesian investor. This partnership is a testament to the trust in the Real Yoga brand and our commitment to expanding regionally under a premium umbrella.
Investment Opportunities and Our Goals
We're thrilled to announce that we are open to more investment opportunities. With potential investors in the past months, we aim to collaborate with partners who share our passion for wellness. Your continued support enables us to open more outlets and realize our ultimate vision of making yoga accessible for all.
Our Gratitude and Your Next Steps
We are profoundly thankful for your unwavering support throughout our journey. As we look ahead, we invite you to embrace the evolution of Real Yoga and explore our diverse studios, each designed with unique offerings to match your preferences.
Stay Informed & Connected
Follow us on social media and stay connected to witness the unfolding of Real Yoga Premium. Discover more about our free trial offers, exclusive promotions, and updates on our expanding wellness family.
Namaste.
---
FAQs

1. What can I expect at Real Yoga Premium that's different?
Expect an environment of luxury and tranquility, where you'll find exclusive classes tailored to Premium members. Our collaboration with Indonesian investors further enhances this premium offering, setting it apart from our other studios.

2. How does this differ from Real Yoga's non-premium options?
While Real Yoga Premium focuses on a luxurious experience, our non-premium options remain exceptional. Our flagship studio offers diverse classes and top-notch facilities, while Real Yoga Express is perfect for quick and effective sessions for busy schedules.

3. What's the collaboration with Indonesian investors about?
Real Yoga Premium's collaboration with esteemed Indonesian investors brings a unique blend of trusted Real Yoga expertise and external investment. This results in a premium outlet that reflects the pinnacle of wellness and luxury.

4. Can I still access premium studios with my existing membership?
Existing members are invited to enjoy a complimentary trial month at Real Yoga Premium. After the trial month, you can upgrade your plan to include the Premium pass. We're pleased to offer our valued members a cost-effective option, providing a more affordable rate compared to non-Real Yoga members.

5. How do I know which option is best for me?
Each option caters to different preferences and goals. If you're seeking luxury, exclusive classes, and a lavish environment, Real Yoga Premium is perfect. If you're looking for diversity and accessibility, our other studios provide top-quality classes and facilities.
We're here to guide you in making the best choice for your wellness journey. Feel free to explore our offerings and reach out if you have further questions.